Persecute the Philistines
September 28, 2012
Many of them live in the sweet captivity of their fate.
Their lives are driven by the unrealistic thoughts that they attempt to convey to the unbelievers.
The unbelievers…
They call them, not us, for I use protective covering.
This covering shields, sheaths, even hides me from their persecutions.
Those who are prosecuted are shamed and shunned.
They are hated.
Philistines! Barbarians! Fools!
We all are!
The shielding has lapsed, the sword has been unleashed from the sheath, and the people's rage comes out.
Deities will drive you mad.
This society,
Everything you own,
It is given by a deity.
Imagine that?
No!
No, you lie.
The deity is not there.
He never was!
And the wars will continue for ages,
Until someone decides…
There is no deity.
Or there is a deity.
And you, and everyone around you must believe it.
There shall be no protective covering, no sheathes.
We are not the vindictive ones.
It is you.
You have done this to yourselves, and you shall pay quite dearly.
You shall all be prosecuted.
We will fight.
We will take the arrow to our heels,
But then we all will ask:
Why do you persecute me?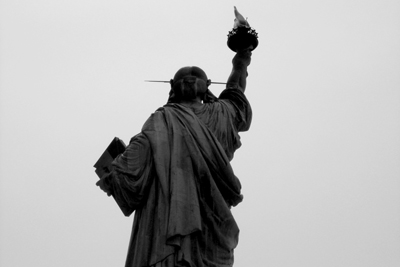 © Conor G., Harvard, MA