The Night-time Muse
September 26, 2012
The sky drapes like a blanket,
Vastness upon vastness,
Like the infinity of my
wandering mind.

The sun has sunk into the sea,
Dragging all remnants of color
Down with its creeping rays,
Falling slowly, sleepily.

Dark liquid velvet
Poured over the earth
A black silk of disguise
What is it hiding?

My stars do a midnight dance;
They never tire of it.
I wonder why they spin and twirl and sparkle
Without a care in the world.

The darkness roofs the world
But contains no top or bottom.
How to define sky
If it has no boundaries?

Just dancing stars
In an edgeless pool of night
Giant balls of fire forever away only pinpoints to me.
I am nothing.

I reach for the sky
Wanting to run the silkiness through my fragile fingers
A fool, I am,
For thinking I could grasp an infinity.

I feel enormously small
Gaping up at everything and nothing
At the same time
I entertain a notion in my foolish mind.

If I, by some improbable miracle,
should lift off the ground and fly up for eternity
I would never reach the edge.
What a queer proposition.

I am stuck here on the ground for now
Forced to only spectate the dance of the stars,
Never to participate,
A tiny being on this tiny earth.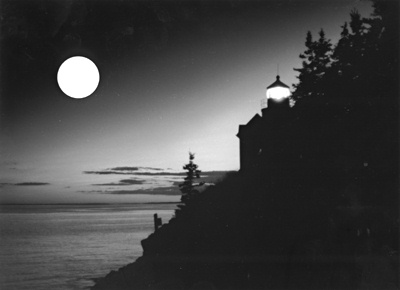 © Steve S., Marblehead, MA