Trixie Doodle Darling
September 26, 2012
Tell me, little fuzzy one,
How long was I deceived?
They all said that you weren't there
And somehow I believed.

But now you chase me
Spinning, swirling,
Here and there
Wacky, whirling,
Circling me close, sneakily snarling,
How I love you so, little fuzzy darling!

Colorful claws slip and slide on the floor,
Belonging to little black paws I adore.
Mischievous eyes lit up white with a fight,
Oh, fuzzy darling, you are quite a sight!

Two sharp fangs and little round teeth
Hope for a snack and plan the attack.
Pouncing and tumbling, then stumbling about,
And charging the moment when I turn my back!

With a twitch in your mustache
You force a fierce growl.
My fuzzy little darling,
Out on the prowl.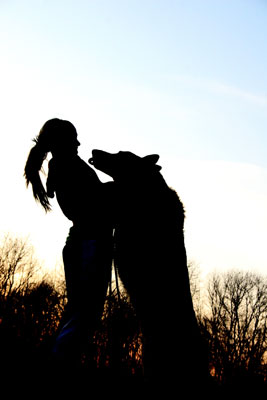 © Brittany U., Terra Alta, WV