Maman and Mud
September 27, 2012
She pours the milk,

the coffee grains,

the sugar
into the little pot.

With the boiling

fire
and with the stir of the

spoon,
magic happens.

The sweet sucking liquid
devours your mouth,
and you can fly.

With the swirl and
turn of the cup
the mud pours out
writing the path of your future.

She tells you of snakes
slithering into your life and
destroying everything in their path.

She tells you of this amazing
trip you'll be going on.
far,

far

away from home.

She tells you of a party
you will be attending
with two people
whispering behind your back.

She tells you of a great gift
that's waiting for you.

You stick one finger
inside the cup to
tell one last fortune,

and she tells you of this bright
light in your stomach.
She tells you of something great,

and big, coming, here

at last.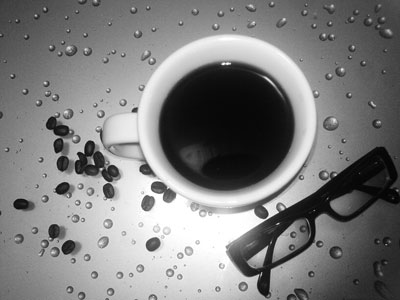 © Hannah U., Staten Island, NY