Eyes in she Sky
September 25, 2012
People say they're watching you through the TV and that there's now a way to beam messages into your head.
When you squish a fly you destroy a 50 million dollar nano camera on it's back that's been watching you from the plum in the fruit bowl.
A device on the international space station makes babies want to grow up to become soldiers and radiation waves from special planes make you forget Dole and buy Monsanto.
Sitcoms have subliminal messages about who to vote for. Drones zoom in to see you jaywalking because crosswalk is on the other side of the block, satellites see you rear-end a car without leaving a phone number, credit card readers send your pin number to Russia in the time a x ray machine can spot a paper clip in your pocket and sound a general alarm.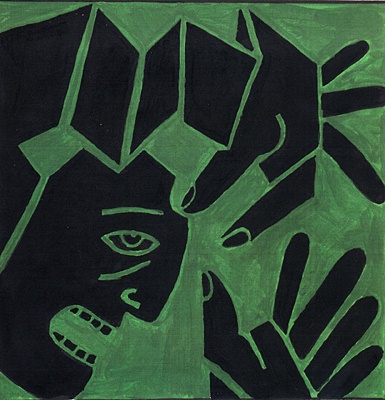 © Hilary L., Oakhurst, CA