Drifting Onward
September 25, 2012
What a scary sight you have become;
I almost didn't recognize you.
I apologize, but you have changed so much.
Will you ever be the same again?

Don't worry, the change isn't all bad.
Just find the silver lining, there has to be one.
Keep moving forward, for that is the only choice you have.
Keep your head up; the tides will change.

I can tell you are not well.
Happiness becomes health.
And you my dear,
Are pale as a ghost.

A ghost is forever lost.
I pray that you find hope before it is too late.
There has to be a rescue somewhere.
Just hold on a little while longer.

Cover up the pain;
After all, that's why makeup was invented.
To hide the flaws.
To hide the truth.

I wish you luck in your journey,
For I know it will be hard.
You've drifted so far
From whom you used to be.

Most wouldn't realize
What is going on under the surface.
Most won't take a second glance,
Or stop to ask if you're okay.

But we both know the truth.
We know what is really happening.
This downward spiral,
It must end.

Although I almost didn't recognize you,
There is still a glimmer of hope.
So dear reflection,
Please be one I can be proud of.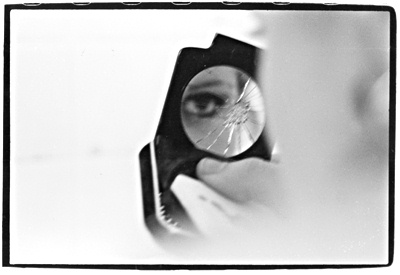 © Heather W., No., Brunswick, NJ