Kiss me?
September 25, 2012
Look me in the eyes,
Don't fill my head with lies.
I've been there, done that,
And I ain't going back.
So say it now. . .

Tell me how you feel?
Is any of this real?
I'm not good at playing princess,
Love don't 'cause nothing but stress.
Just give me this,
And we'll seal our promise with a kiss.

You tell me I look good,
I say I'm blushing an you say I should.
You tell me you're shy,
Well baby so am I!
But I'm laying it on the line,
I know we could shine.

Tell me all your dreams?
Do they include me?
Don't throw in the towel,
Be mine for a while?
It's okay to be scared,
All love has some wear & tear.

So tell me how you feel?
Let's make this real.
I know I'm not a princess,
Just a damsel in distress.
If I'm asleep,
This is the best dream.
Baby please. . .
Just kiss me?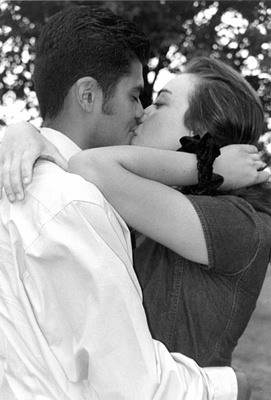 © Yaniris M., Boston, MA