Creeper
September 25, 2012
CREEPER
I'm gazing into the distance, and I
see a figure.
HERO BRINE?
I hear a noise.
I've heard this noise before.
I turn around and look
up into those square
black eyes staring into my soul,
and scream.
I pull out my diamond sword
right as I'm hit,
And swing.
The creeper is down,
but not gone forever.
I only have seconds
to act.
I'm hit again, this time by a skeleton
by my cave.
I sprint as fast
as I can toward
my mining shed.
I stop
look back,
I see my house in ruins,
from that one
explosive creeper.
This is Minecraft.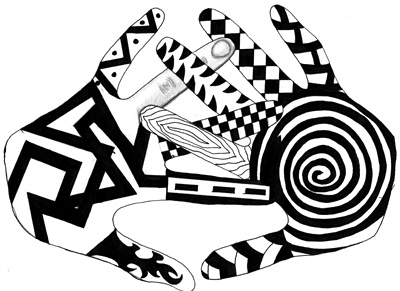 © Sarah F., FL