Winter
September 25, 2012
Look at the snow flakes
Falling from the sky;
On the roads and roofs
Soft and thick they lie.

On the window ledges,
One the bare branches;
Look at how fast they gather,
Filling the air gracefully.

Look outside,
The Grass once Green;
Now covered with light snowflakes,
Not a blade is seen.

Now the bare black bushes
All look soft and white,
Every twig is Laden
Not to be unlade until Spring.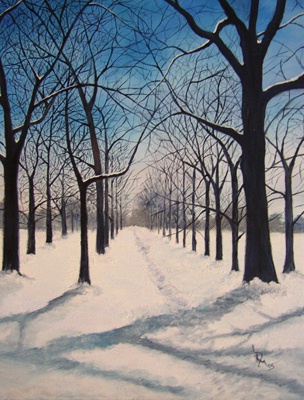 © Lauren M., Scotch Plains, NJ