She changes
September 24, 2012
She cries.
She hurts.
She screams within her silence.
Why does no one like her?
Why did God make her this way?
Why is she so unwanted?
She cuts.
She bleeds.
Tears run down her face.
Is she not pretty enough?
Why is she lesbian?
Why did she get rejected yet again?
She fights.
She hardens.
Her heart turns to ice.
Why should she care?
What has the world done for her?
What help has she ever received?
She changes.
She strengthens.
Power envelopes her.
How is she not good enough?
Is she not better than them?
Who cares if she is different?
She relaxes.
She smiles.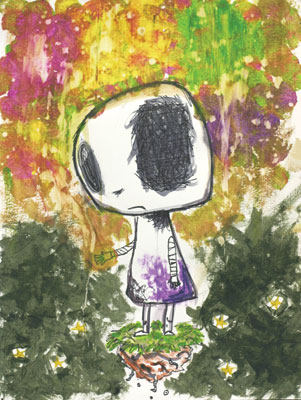 © Ashley W., Port Charlotte, FL