My Archangel
September 23, 2012
You're a falling Angel.
A black crow's feather
Falling from above into the palm of my hand
Drifting, left behind
By the wings of Death;
By the bodice of a thousand beauties,
A thousand black hearts' cries.
You're Juliet's happy dagger
Locked behind the bars of a thousand jails
Though you sit just behind that sheath of glass.
Teasing, frozen in that block
Of ice, never to be melted.
You're a falling Angel.
You're an Archangel.
My Archangle, Gabriel;
My personal Wrath of God.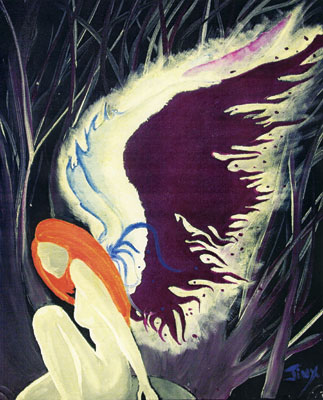 © Megan B., Youngstown, OH