He Loves Me, He loves Me Not
September 24, 2012
He loves me, he loves me not.
Each day a different petal,
All differing from the first.
Like picking a name from a hat,
A beautiful mystery.

If the day is a not,
It's a complete loss.
I don't see you, I don't hear you,
I don't taste the pureness of your laugh.
No intoxication of you smile,
Or mesmerizing over your voice.
No simple bliss from your embrace,
Just the coldness of your absence.

But on those rare days,
When luck is on my side,
I see you, feel you,
Touch you, love you.
I see the light that is your soul,
Feel the warmth that is your caress.
Touch the silk that is your skin,
And love what is deep within.

So a petal I'll pull,
From this bloom of confusion,
A day of fate awaits,
He love me, he loves me not.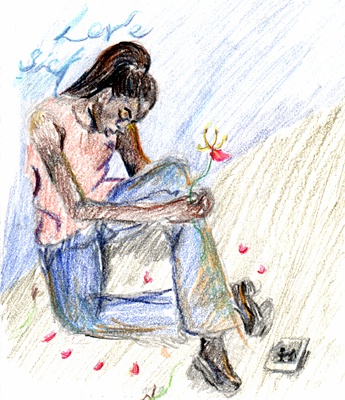 © Sherell B., Philadelphia, PA