Remember the Fallen
September 21, 2012
Broken
And battered
And beaten inside
But still able to stand
With tremendous pride.
A person of strength
Yet a heart of gold.
Who will still act courageous
Even when they're old.
A person who stands
For us to be free.
For you to be you.
For me to be me.
They don't fight over there
For fun or for pleasure.
They fight for our freedom
And hope that we treasure
The time that they spend
Over the shining seas.
Away from their homes
Protecting our country.
So stop whining about things
And thank these brave souls.
For risking their lives
And achieving their goals.
For standing and fighting
While the rest of us sleep.
For not feeling well
But not making a peep.
Just fighting on
In the dead of the night.
Knowing that what they do
Will make things right.
These are the real heroes
No they aren't wearing capes.
These are the real heroes,
It's not hard to contemplate.
Just remember next time
You're having a rough day
What these people go through
Only to stay
Alive in a house
That is not their home
Happy in a place where
They are feeling alone.
Remember what
They do for you
Each and every day
Just so you have
A place to lay
Down your head at night.
Remember them all
The short one, the tall one
Remember them all
Remember the fallen.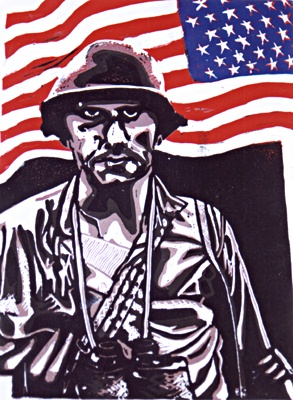 © Troy W., Kannapolis, NC