Hiding Behind the Smile
September 21, 2012
My roommate is a Native American
She is beautiful,
Popular and power.
People love her,
Chase her,
And follow her,
Everywhere.

I, an Asian
Who is quiet
And who
Does not know,
How to show.

She does not like me
I tried,
to be nice
she thinks,
I'm weird.

She talks to her friends
About me
But,
I do not know
What it is.


One night,
Some boys,
And girls
Come.
They talked
And laughed at me
I don't know why
But I still tried to smile,
Just to be nice.

I wish
I could die
So that,
I don't need
To make fake smiles.

I want,
To be myself
To live a life,
Where I can,
Really smile.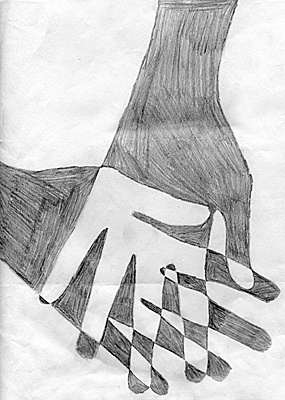 © Warlito B., Tamuning, GU