Sea-Child
September 21, 2012
Sometimes I forget
that I am a sea-child,
water-child,
child of the ocean and waves and tides.
I will become
locked in those cities and
streetscapes that I cannot help but adore.
But the sight of waves and sand
and that salty scent that sticks to my skin -
it leaves me longing for the way the waves pull me
away from the shore
(that up and up and down and the toss),
and the way it turns my skin so blue,
the way it makes me not feel a thing.


In the ocean,
I am the ocean.
I may not know the secrets it hides
but I need not understand
only feel.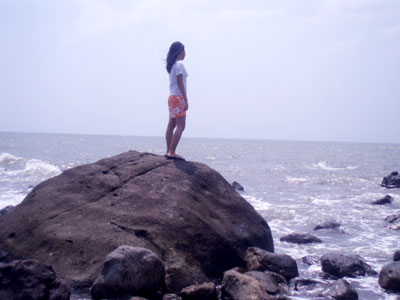 © Grace L., Bacolod City, Philippines