Midnight Magic?
September 22, 2012
Remember when you were little,
When you stared out into the night sky, looking at the moon?
Remember how you were convinced that it was following you?
That distant body, so many miles away had singled you out, and never wanted to leave your side?

And remember those wishes on stars,
When you were convinced that those distant twinkling lights could somehow affect your life?
And that perhaps the next morning you would wake up to find your wish granted?

So do I.

But I haven't dismissed this as childish insolence.

I'm not afraid of having my heart broken by wishes on stars. And the moon remains my friend.

So when the darkness wraps its arms around me, I welcome its embrace.

Because the moon and the stars, though not magical, bring me back to the days of comfort and hope.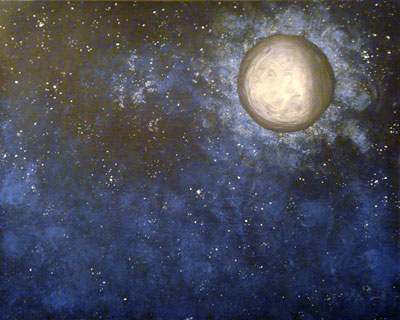 © Allison H., Vancouver, WA