Brown
September 22, 2012
Brown—
Hammers on nails, feet on pavement
Bulging, straining, gasping, dripping
Hands outstretched for the sky's crash of dreams—
Hopeful, hopeful
Careful, careful.
A shattered glass, swept into the corner.
Lonely shard remains, glitter veiled with dust.
As life goes on around it
all know it is there, but
they do not know it is there.
Brown—
Holding up the world, depressed by its weight
crushed by an avalanche of lies
the petals fall all at once not one by one
they do not float. They Smash.
Brown—
The need, the want
to be a rock on a mountain
a drop in the ocean
the sand in the desert.
But they are white—
and I am brown.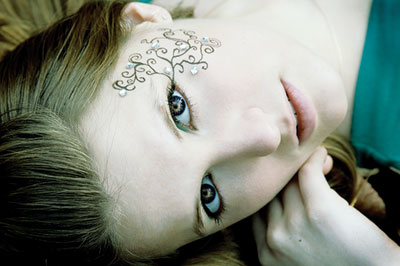 © Michelle B., Blairsville, GA