I am no...
September 2, 2012
I am no handyman, but I once built a wall.
I'm not going to lie, I expected it to fall.
Day after day, waiting for it to cascade.
But it held it's ground, it didn't even sway.

I am no pyromaniac, but I once started a fire.
Thriving flames; mostly arising from my deepest desire.
Even the biggest hydrant couldn't hush it's hissing.
I admittedly tried to put it out, but I just kept missing.

I am no Eskimo, but I once assembled an igloo.
Freezing cold inside, and out, my lips altered blue.
Even the furriest coat couldn't keep me warm.
The sun came out, and my igloo still didn't deform.

Baffled and dismayed by my own professions,
I must say that I have quite the confessions.
My wall still stands, fire still flames, and igloo still frozen.
Although if it was up to me, what I would have chosen:
is to have the wall fragment before my content eyes,
and to watch the fire's flames exhaust, as it slowly dies,
and to gaze at my igloo as its tears deliberately melt.
Because then maybe, just maybe, happiness could be felt.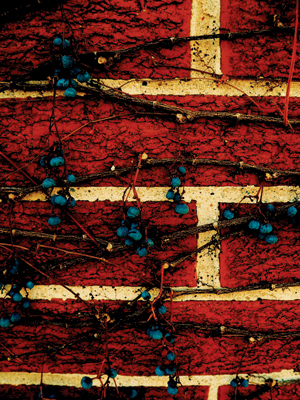 © Robyn R., Middleton, WI