Beach Breeze
September 20, 2012
the warm beach air fills my lungs.
I breathe this air slow as if the winds are reminding me to breathe easy.
the crystal clear ocean waves crash on the shore leaving remains of shells behind.
broken shells are a reminder that everything is fragile,
that even though it is missing parts of itself, someone will always pick it up and think it is beautiful.
no matter if it is cracked down the middle or just chipped on the side.
a shell is a shell.
hot sand sits beneath my feet as my toes sift to the bottom searching for something cool.
squawks of a seagull ring out as if to say you're not alone.
they swoop down to mark their territory on the sand.
the smell of salt never leaves the air,
it's so deep you can taste it in your mouth.
swimming through the ocean takes all the strength I have,
but the warm air that fills my lungs remind me to keep going.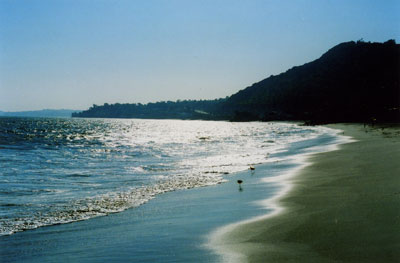 © Adam L., Washington, DC