Dresser Drawer Poem
September 20, 2012
It was like she woke up,
& she couldn't correctly see herself.
Looking in the mirror meant looking at a distant distorted version of herself.
Her warm eyes were now washed out and weary.
Once glowing skin was now painfully pail.
Tracks of yesterday laddered her lungs
& withered her wrist.
Sleeves and sweatshirts covered someone she didn't know.
People purposely pretended everything was alright.
They avoided her sadness as if it didn't exist.
Like the story was just fine, without any twist.
She was screaming but no one was listening,
No one could tell, it was her heart that was blistering.
Daddy's little girl was now left all alone,
Her mom was far gone & her sisters were never home.
So she split skin in hopes to feel free,
Praying people would never witness her dresser drawer pain.
She couldn't handle hurting any longer.
There was nothing for her to lose.
So she stepped on the chair and tightened her noose.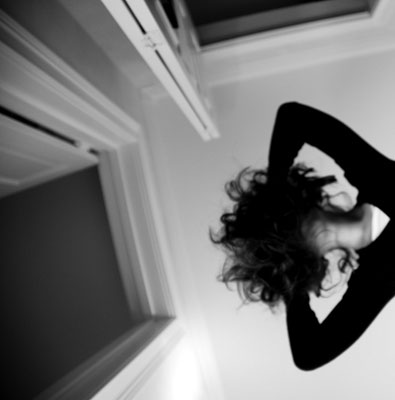 © Sarah M., Blairsville, PA