Love's Deception
September 19, 2012
So I was wondering the other day,
How love could make someone to be pushed in a sway,
I thought for a moment.....
When the one you love shines like the sun's rays,
And when the person's gone,
You've lost your sun,
The warmth you had is now gone,
And I wonder, where do you start from?

Love is a game of chance in which anyone can win or lose,
how you play the game, you choose,
Cause with nothing,
You've lost something,
And that something, love, is something you put your whole heart in to.

A year could feel like a day,
When the the one you had is now away,
Mental pictures in my head,
The pictures that can't capture your love to blossom,
But the ones when you remember hurt you instead.

Do you not think about me from afar?
Cause I always do, and it always brings a scar,
Trying to sow the pieces of my heart together,
My heart of Pharaoh goes so tender,
Girl, i gave my all to you,
Now my heart feels so blue,
Is this what love's deception is suppose to do?

My heart can't be fixed all together,
Cause you took parts of my heart,
Even when it's sunny, rainy, any type of weather,
Just come back and give me a part,
And after my eyes started to water,
My mind thinking, is this what love's deception suppose to do?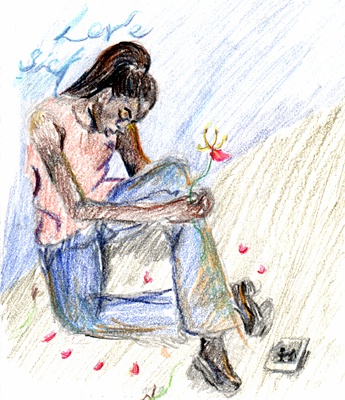 © Sherell B., Philadelphia, PA