Home Sick
September 19, 2012
I am alone in an empty room
With nothing to be and nothing to do.
As I lay in the bed as still as a rock
I dream of a place where I am not.

I wait and wait for someone to come.
To help, to rescue me and mend my broken heart
I waited for days and weeks,
which felt like years
I finally decide this is enough.

As tears spring out of my eyes,
I don't make a sound,
though I know I am not alone.
I quietly cry myself to sleep,
while the day goes on.

Now I wish I never left home,
where the people I love and know
roam.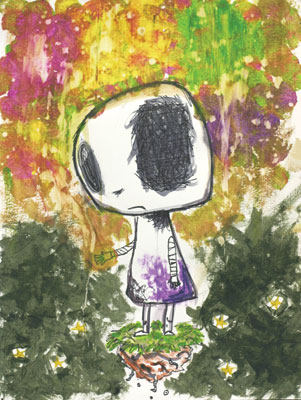 © Ashley W., Port Charlotte, FL