Volleyball
September 19, 2012
The ball goes up
Then begins to drop.
She swings her arm forward
And smacks it with a wallop.

Across the net it flies.
Time stands still
As it goes by.

Then it's on the other side
And everything is fast forward.
From one player to the next it glides.
They try to keep it up; don't let it fall.
Each eye is trained to watch the ball.

It returns home-
To the serving side.
They await it tense and prepared.
Bump.
Volley.
Spike.
Victory.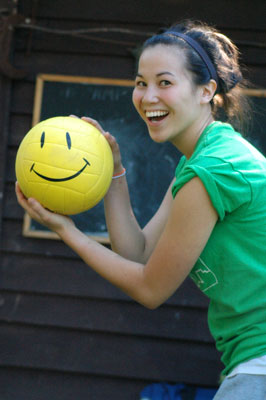 © Masaleen O., Palatine, IL