Autumn Rejuvenation
September 18, 2012
Biding farewell to lush emerald,
The leaves greet brilliant crimson and gold, burning bright.

Clever creatures set aside their quarrels to gather final provisions,
Their sleepy cousins lay down for a great rest.

Our daytime star lends his time to another,
Dear Luna takes her turn ruling the sky, glowing softly.

A time of change…the Earth must brilliantly alter and collapse,
For only then may it tire.

This season is a doomed Phoenix:
It must diminish or cannot thrive.

Though once more it shall rise from the ashes, relentless,
And the journey shall begin anew.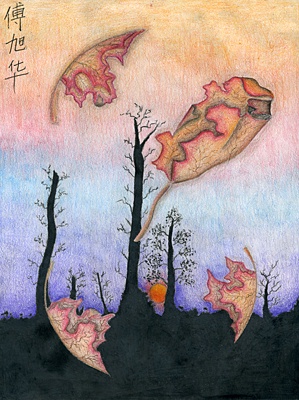 © Becky F., Sacramento, CA