Flying
September 18, 2012
I am envious, of only one being.
Not the rich or famous.
Not the smart or the cunning.
I am jealous of only one thing.
The birds, yes birds.
Who soar high above the trees.
Free and wild.
They come and go as they please.
All i want in this world,
Is a pair of wings.
Gliding past the emerald seas.
Soaring with the stars.
Resting on the mountain tops.
Watching the sunset in your arms.
Along with you i could fly so high.
All the troublesome thoughts,
Erased with a brush of a wing.
With you at my side as if we were one.
All i want to do with you,
Is fly.
Until time can be no more.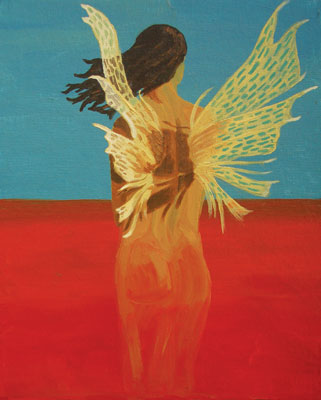 © Allison F., Langhorne, PA