It's
September 17, 2012
we walk. it's the first
time I've been aware of sweating
yet. god, it's pretty hot outside. I think
you're a bit tall
for me. I'm sifting feelings inside
me… now it's sadness, now
it's regret, now it's that particular feeling
of distance you get after not
having seen someone
in a while. the movements our
feet and toes make while
we walk are so intricate and complex…
we have to take care of
our delicacies. yeah… you're
delectable. no, delicate. I don't know.

something there while we walk.
it's sadness… it's regret?
it's complicated.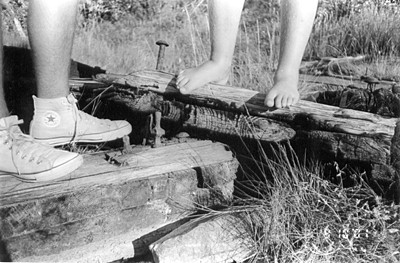 © Sarah R., Marblehead, MA