I Passed Your House Today
September 16, 2012
I passed your house today.
I always do when I have the chance.
But I don't know why
because I don't know what I'd do if I saw you.
I go by every time, though,
since I know the route so well.

I passed your house today,
and I saw those chairs that are always outside.
We'd sit and talk for hours and hours
about anything and everything:
boys, school, music, TV, whatever came to mind.
We'd talk and talk in our own little world.

I passed your house today.
I went by the rosebush where I cut my arm
the time I was leaving and waved goodbye as I walked by the window.
I had scars for the longest time,
but I didn't mind because it was funny.
The scars have faded away now.

I passed your house today,
and I remembered that one time you invited me over
for a spontaneous sleepover that night.
I convinced my parents to let me stay
even though I was leaving for vacation in the morning,
and we were both so excited.

I passed your house today.
I closed my eyes and I pictured the inside.
I could walk through your house blindfolded;
I used to practically live there.
I spent so much time there after school with you,
that sometimes I felt like a part of your family.

I passed your house today,
and for the millionth time I wondered what went wrong.
We were the closest of friends, sisters separated at birth.
People called us inseparable, twins, joined at the hip.
We laughed when our teacher said best friends are rarely forever.
Now I've learned that she was right.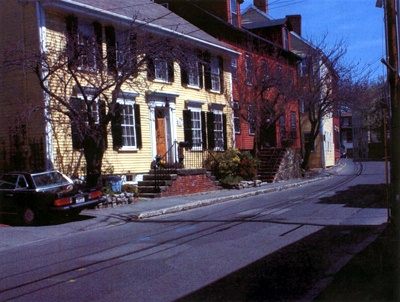 © Josh W., Marblehead, MA