The inner workings of my mind
September 16, 2012
Words, so many words,
so many freaking words.
Never, ever quiet.
They pulse like a heartbeat,
in my head, my hands, in my veins.
Will it stop?
Do I want it to?
I don't know. I can't think
a single coherent thought.
The rhythm pounds against my skull
with the force of every drum, every bass in the world.
I swallow, close my eyes,
drink it in.
Don't fight it,
that's all you can do,
let it happen, let it take you over
but don't ever fight it.
But the words,
oh God, the words!
Crushed
and torn
and mashed
and sewn back together again,
a Frankenstein song
of love and pressure and laughter and anguish and music and trust and unending joy and bottomless guilt and love,
so much love that it constricts my chest till I can barely breathe,
but it feels good
because I'm human and I can feel.
Because I can feel the whirlwind of my thoughts strip down my emotions to a startling rawness.
Because I have my memory,
and I can remember the warmth of his arms and the smell of his skin and the sound of his voice and the feel of his lips and I love him,
I love him.
And the music, the music that saves me from my crazy thoughts and I hear it with my heart
instead of my ears.
I'm alive,
and my hands are in the air,
and I'm human,
and I'm singing at the sky,
and I'm free,
and music set me free.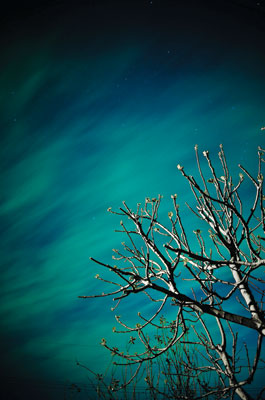 © Chyi-Dean S., North Tustin, CA