Husky
September 14, 2012
Diamond is the most amazing animal
He looks like he would eat you alive.
He weighs more than I do.
His muscles ripple and ruffle his thick fur as he walks.
When my brother hits me playfully,
His hair stands up in a ridge on his back.
But he's actually a really big baby.
He's so afraid of gunfire that he can break away of any chain.
When his foot falls asleep,
He acts like he has broken it.
Although his name is Diamond,
He's as soft as a blanket.
Maybe he's just a
Diamond in the rough?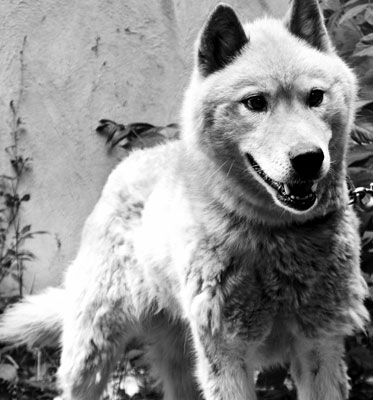 © Mike A., Newark, DE