Dark Angel
September 15, 2012
Wings.
Glide like silent night,
Blackness without light,
Hidden from your sight,
I am-

Free.
To soar unbidden through the air,
Feel these tendrils that are my hair,
Without sorrow, without care,
Except for-

You.
Trapped there on the ground,
Death is stalking with her hounds,
Dare you not to make a sound,
Because of-

Me.
I led Death to her prey,
Led you from people far away.
Now no one ever will hear you say,
"Stop-

Angel!
Save me from my destined fate,
Allow Death's hunger not to abate,
Surely now cannot you hate,
What once you-

Loved?"
Words pull me from the sky,
Seize his arms, find Death's eye,
Whisper sweetly as mortal dies,
I am-

Death.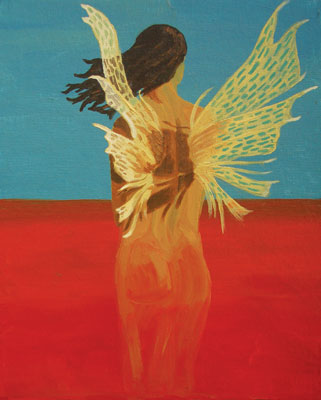 © Allison F., Langhorne, PA