orange hospital bracelet
MAG
September 13, 2012
i see you blurry burgundy
when you talk about heart problems
though your shirt is gray.
the hospital is terrifying,
white sterilized to
death.

i learned from waiting
room magazines that blood is
blue until it's oxygenated, and
osteosarcoma is highly curable
unless it takes a liking to
you.

dr. green talked to you without
me, like preparation,
and i prayed to your red iv drip –
please don't leave me
here, pale alone and
alive.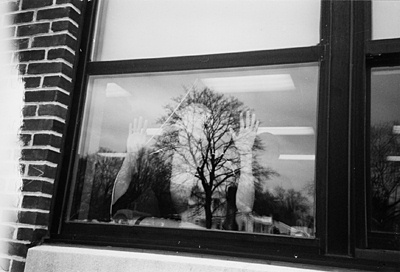 © Kaleigh W., Pompton Plains, NJ