I Am the Ocean
September 13, 2012
I am a warrior;
horses charge on the crests of my waves.
I am eternal;
my life is unchanged by the sands of time.
I am a mystery;
my riddles cannot be solved by the sons of men.

I am a free hunter,
but I am the slave of the mistress Luna.
I am the nations' shield,
yet I am their deadly destroyer of vitality.
I am the giver of life,
and I am the cold thief of souls.

I am strong-willed;
but I am rejected the freedom of choice.
I am parched,
yet I am full of water.
I am joyous,
and I am a creature of wrath.

I am a blue desert;
I am immeasurable and untamable.
I am a sapphire;
I am a rock-breaker.
I am a rambunctious, self-sufficient youth;
I am the ocean.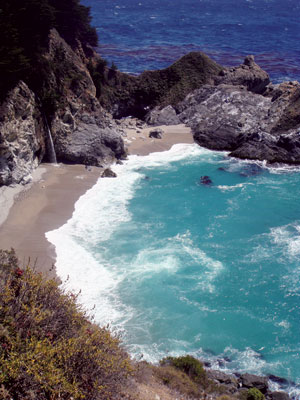 © Piper C.