The Weeping Tree
September 13, 2012
In the endless field of peonies it stands,
alone and resolute.
Unchanged by winds or shifting sands,
it groans, a stepping-stone to the aged past.
It seems to sing the mourners' song,
for it is dead, but only half-gone.
Forever doomed to stand alone,
to never bloom again.
It curses wind and sky and rain,
and hates the rain-drenched spring.
All who wander past its bows hear its tale of woe.
For that is how it got its name;
it is the Weeping Tree.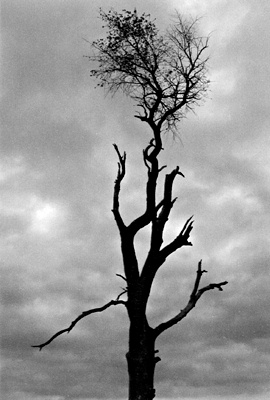 © Cassie H., Carmi, IL