Poem From A Heart In Sorrow
September 13, 2012
So many beautiful girls out there, but which one is for me?
It's like a fisherman looking for a mermaid out in the great sea,
Is that how love is meant to be?
Just a mismatch of people not getting what they want in the other one easily?

I wonder if love and luck made a creed,
To meet the one girl only in your dreams,
And when she does appear in reality,
She slips away so easily?
And what to do after then?
Just to sit down and cope like I'm in a bear's den,
And when the harsh winter fades to an end,
What to do when the spring love becomes a trend?
Just to watch and notice love in front my eyes,
And to feel pain when others hold hands while walking by?

I don't know, please tell me what to do,
Cause the pain is like a cold winter day,
But to put on a sweater for the heart, is that true?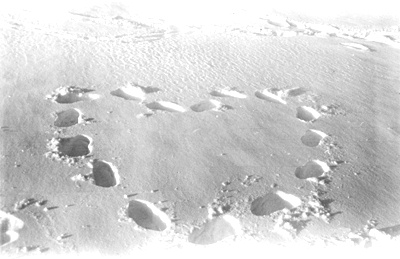 © Kim B., Marblehead, MA