That Is Depression
September 13, 2012
I'm trying so hard not to fall in to the depths,
Trying not to get sucked in to the vacuum,
Hoping I don't get swallowed by the wave
That is depression.
The medication helps for a while;
I think positive and it enlightens me.
But then, as if it's an energy drink,
I crash.
I head face first in to the huge brick wall of despair.
My past and present worries flood me.
I become an island;
Isolated in my agony.
It's tugging at me now.
I feel as if I'm in a dream.
I'm floating, barely moving,
Performing day to day actions,
Keeping up a beautiful façade.
It's exhausting.
My body is drained
Physically, emotionally, and mentally.
Flashbacks fill my head,
And they never leave.
Seems my only escape now is music.
Music and writing.
Maybe one day I will be strong.
I will be able to face this sea of depression.
I will be able to open my arms wide and let the wave pass over me,
Not engulfing me,
Not drowning me,
Not causing me to fall.
But for now, I am just weak.
Weak, and losing hope.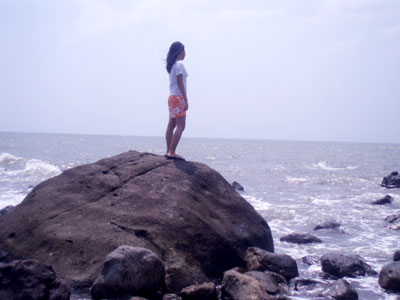 © Grace L., Bacolod City, Philippines