This is Fear.
September 11, 2012
Fear is a barbed blade's honed edge
Dissceting the hope, the laughs and the love
Multiplying one chance into a plethora of possibility
For the hope to be squandered, and the love to be lost.

Fear abolishes one's thoughts
Examines each hope 'till it is naught
Chases toward each dream 'till it is caught
Against the aspirations, so desperately it fought
A scythe for the beating, with relish it brought
With critical eyes, a small hope was sought
Ripped to pieces all the dreams, and so darkness was wrought
A clot in the leg of a warrior and seeker;
A fighter, a dreamer
The one who was nearest.
A broken bone in the hand of a medic;
The bringer of life, and the bringer of peace.
Severed neural connections in the brain of a seer;
A philosopher, a rational thinker, a humanist, a naturalist
Destroying ideas and roots of thought
Planting malicious seeds of paranoia and doubt
Along the crystalline seams
of dreams.

Fear takes advantage of the chance of failure
And moulds it to the monster that our fate must face.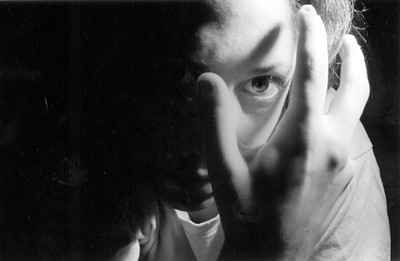 © Julie S., Marblehead, MA