Annabelle
September 10, 2012
Annabelle your eyes so weary and drenched.
They show no sign of your contentment.
You're a ghost to the halls, head hung weighed down by your faults.
Annabelle your voice so low and inanimate.
You speak only to have what you say be subside.
You're becoming mute to the world, your voice only vanishing.
Annabelle your beauty slowly decaying and inconspicuous.
Never to reveal its true greatness.
You're becoming nothing to elicit, and slowling entitled faceless.
Annabelle i love your eyes, filled with knowledge and hidden secrets.
You stare into the heart and souls of those whom have mocked you.
You're to sweet and understanding to hate them.
Annabelle your voice so humble with such innocence behind it.
I find assurance in your words.
Your the lighter part of the air, don't be weighed down by what they adhere.
Annabelle you're beauty defined and perfected.
Their jealousy shines through along side with their hatred.
You're to angelic to hide in the darkness, let what you have shine through the shadows, and reside in the light.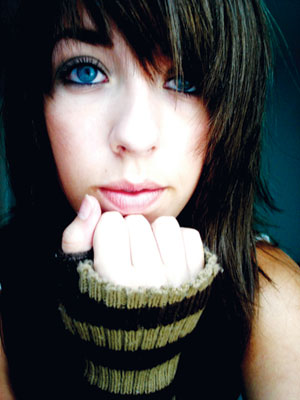 © Brit H., Peabody, MA