The People Walk On
September 11, 2012
The people walk on.

Around them, bombs plummet downward

Missiles explode

They hit the pavement with such intensity

Great chunks of rock fly through the air

Yet the people walk on.

Fire erupts

Yellow-orange flame laps up the tallest of buildings

Turning what was left of the world

To charred coal

Yet the people walk on.

Some die in the process

They let out torturous screams

As the fire eats at their bodies

As bullets pierce their skin

As they fall to the ground

And become still

Oh, the people walk on.

Lost in a world of oblivion

In a haze of denial

The fog of indifference clouds their vision

And they walk to their deaths

Yes, the people walk on

They walk on forever

Because it is what they know

And it is all they ever will.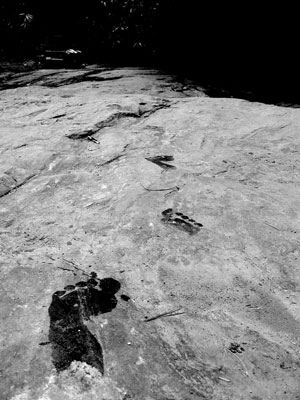 © Michelle B., Blairsville, GA