Shut Up
September 12, 2012
Shut up and listen for once in your life!
You have opinions, but you know what- so do I.

Are you just like every stupid politician?
You talk so loud that you can't hear the people screaming around you.
Well, shockingly enough we have voices too.

Your life is hard.
Well, guess what- so is mine.
And on top of that I'm always stuck listening to you.
There are things I'd like to say, but I never get the chance-
Things you might not want to hear, but things that still are true.

You always moan and groan about your life,
Then rant about how I could improve.
I understand the occasional need to vent,
But you're not the only one
And by the way get off my back.

If I manage to get out a small squeak
You go on a rampage and make me even more afraid to speak.
But that's ok, I guess, because it's always been about what you need
And never about me.

I am a person not just something to talk at.
I have opinions and needs
And values and desires and dreams.
Yet I never can express them without being deemed a selfish brat.
Then having you talk of all the things you "need".

I am tortured and screaming inside.
You prattle on as if I had died.
So shut up and listen for once in your life.
Shut up and listen to MY tale of strife.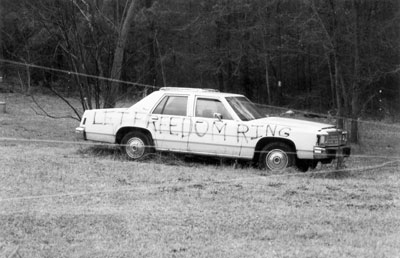 © Shanon G., Elgin, SC