Poor Boy Begging
September 8, 2012
The boy wore torn shirt, ripped jeans,
face dark as if raised from the fumes,
his bare torso revealing from his shirt,
his innocent eyes begging for love,
tears streaming, waiting for a hug.

He rested on the rough cobblestone,
hands cupped and begging for food,
series of people stomped by him,
not stopping, not caring, totally soulless,
as if helping him would interrupt their lives.

Poor boy was outside in the skin killing sun,
still waiting, not giving up,
There's hope and it would last for eternity,
another man walked by and shot an icy glare,
the boy lowered his eyes and didn't said a word.

All of the sudden, the earth went gloom,
after illuminating, things had bloomed.
the boy was the man and the man was the boy,
man begging for food as the boy marched away.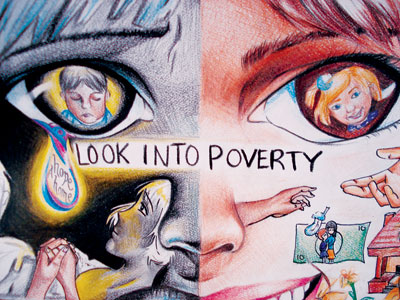 © Shirley L., Chino Hills, CA