God Speaking
September 8, 2012
You know how sometimes we meet people we never even knew existed but yet we feel loved by them?
Have you ever cried over something and somehow someone or something magically wiped away your tears.
Have you ever lost loved ones but stayed strong somehow through it ALL.
i know we all had to have once fallen to our knees and not know how to get back up. but have you ever thought that maybe all of this and more is god speaking ...so while were seeking for healing god is trying to tell us to just keep on KNEELING! god already knows what were going through and how were feeling through the trials but we should've known that life was not going to be easy god NEVER promised life to always be joyful and happy and he never said that life wasn't going to be a climb but he did promise to always give us things ONLY that we can handle as hard as it seems to believe that it's the truth and the truth is god speaking, the wind that blows on your face and gives you a sense of peace,the pretty sunrise that makes you love life for a moment,that happiness to know that your lost loved ones are in heaven,to know that god loves you,to know that you can fight depression,are just some ways of god himself speaking to us!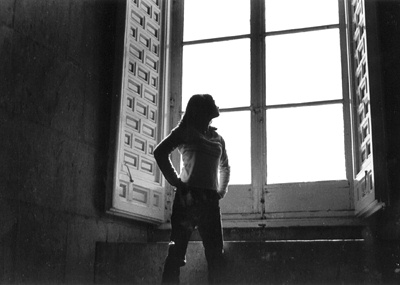 © Danielle W., Marblehead, MA