Thank You
September 7, 2012
As tears grazed over hollowed cheeks,

You didn't say it would be alright,

Or that things would get better,

Or try to stop the sobbing

That echoed through the darkened room.

You didn't wrap your voice

Around the hurt,

Or make a tourniquet

Of weightless promises

Around my mind.

Instead you held me,

Suffocatingly against your chest,

Urging me to take off the mask,

Allowing me to take a break

From forging strength.

You morphed your body

Into a temporary shield from the world,

Silently promising protection

As your lips wove I love you

Through my hair.

You didn't give me what

I wanted. Far from it.

But you gave me what I needed.

And all I can say is thank you,

For being there.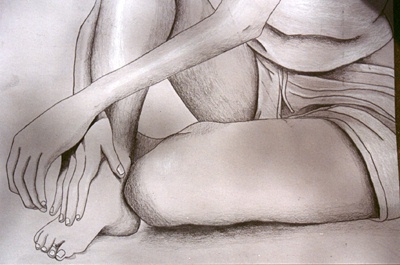 © Omar M., Phildelphia, PA