The Beginning of Benjamin James Harland
September 10, 2012
In the eyes
Of the former
Christien Ducharme,
That shell is destroyed…

Since that very night,
I went through a massive
Change that could affect
Everyone around me.

There is no more
Christien,
Now there is Benjamin.

The mindset of Christien Ducharme,
Has become another dead memory.
I have no thoughts of any girl,
Unless I meet a girl who understands
Who I am and cares about me for who I am.
I do not wish
To be called Christien,
Ink or Rayne.
Refrain from calling me
Those 3 names.

I prefer to be called Benjamin,
Because the name Christien
Is long gone,
And today starts the beginning
Of Benjamin James Harland.

I will hold nothing back,
And I am not afraid to
Tell you the flat out truth.

This year marks the beginning
Of Benjamin James Harland,
And I can finally show people who
I truly am.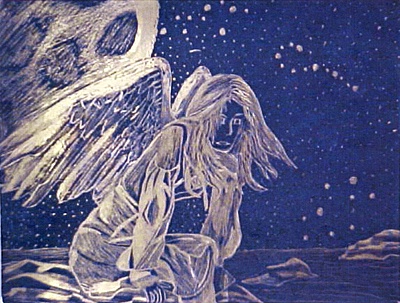 © Kaylen C., St. Clair, MI