The Eyes of Madness
September 10, 2012
Madness, that describes me completely.
My mind is nothing but madness.
I am walking insanity.

Look into the eyes of the Insane,
and look at what you see.

Insanity,
Chaos,
Misery,
Anguish.

I have lost my sanity years ago.
There is no more Christien....
Today starts a new man: Benjamin.

Christien is the old me,
Benjamin is the new me.

I've lost my sanity because of that day,
And now I get to release the real me.

No chains,
No remorse,
No pain,
No nothing.

I am living in the eyes of madness.
I turn the weak mad,
Just by looking into their little eyes.

I am the mad,
The insane,
The crazy,
And the chaotic.

Looking to become mad?
Let me look into your eyes little one.....
And I'll unleash the madness within me.

I am the Tenebrae Incarnati,
a mere shadow of my old self.

I've changed,
And now the world will see it.

I will no longer hold my anger inside me.
Through Passion, I gain Strength.

"Ut dum intueor in
Oculis sanus,
Ego devolvat amentiam
Et convertimini, sanum insanire.

Oculi Mei inhumanum,
Quia ego avertere potest
Quis demens
Iustus ex aspicientes in
Oculos eorum.

Nec sum humana,
Sum lusus naturae.
Omnes ego operor est
Converte populus insani,
Quando irruit down,
Cupio invenire beatitudinem.

Ego sim Purus insaniam,
Imo vero, habeo
Anima et ego adhuc potest
Diligere aliquem."

If you fools are wondering,
This Latin Phrase in English is:
"As I look into
The eyes of the sane,
I unleash the madness
And turn the sane mad.

My eyes are inhuman,
Because I can turn
Anyone insane
Just by looking into
Their eyes.

I'm no human,
I'm a freak.
All I do is
Turn people insane,
When deep down,
I want to find happiness.

I may be pure madness,
But deep down, I still have
a soul and I can still
Love someone."

A monster like me
Knowing another
Language is unique
For a creature like me.

Maybe I do
Have a part
Of me that is
Human…

I don't know
What to feel
Because I
Feel no emotion.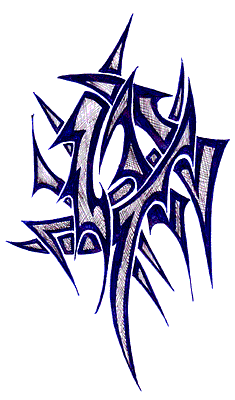 © Richard J., Congers, NY