Iridescent
September 9, 2012
This hallway never seems to end
It is an infinite battle,
Walking on eggshells,
Trudging on frozen water,
thin like the walls you knocked down
Your heart is a forest that I cant seem to escape
Your trees wrap me up and hold me captive
You write on me with your sharp pencil
Break my skin until I bleed with feeling,
My feelings ache,
They ache for your soul.
I love you with my fingertips,
I love you with every hair on my body,
I love you with the laces of my rugged converse sneakers.
The bean that you planted within my heart
Has grown,
It has grown to this forest,
We have camped here together,
Forever and always.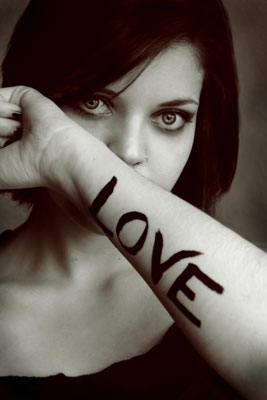 © Michelle B., Blairsville, GA