Speak for the Bees
September 7, 2012
I cannot drain the nectar from a wildflower.
I am unable to conjure a saccharine potion.
As hard as I try, my feet remain firmly chained to the ground.
Yet I am somehow
A bee.

My soul lives in a bee.
My reveries flit across the land as honeybees.
My mother and father, sisters and brothers, all worker bees alike.
Their buzzes mourn this life I'm living.

They beckon me to join them.
Haunting me, calling me
To leave behind this corpse of my body.

The hive.
Illuminating my life in a way no sun could.
The light paints itself behind my eyes,
Tainting Hell with golden hues.

I must speak for the bees.
Translate their buzzes and dance.
Dance for the ones who no longer can.
I must put this down in poetry so that I, too,
Can become one with the bees.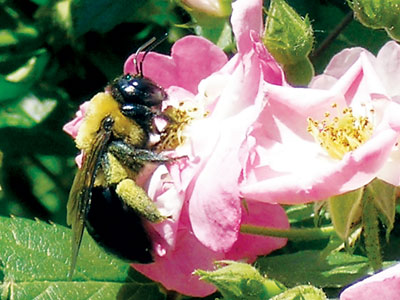 © Esti N., Stamford, CT