Love Forever
September 6, 2012
You pinned me to the wall,
forced hands against the wall,
mouths glued with a slick kiss,
every breath was a struggle,
every slight touch…
made my heart jump,
heat radiating from your body,
made my body mossy,
as fingers ran on my exposed skin,
stomach groaned with butterflies,
as you went lower, lower and lower,
unbuttoning my jeans,
caressing my body with your fingers,
feeling every inch of my bare skin.

We should be immortals,
and this moment to be eternal,
you're a magnet, as I'm a metal,
we can't be drifted apart easily,
your love is a drug to me,
and no cure for that addiction,
We're meant to be together,
to live and die together,
even when we're dead,
our souls will be together,
they'll start a new journey,
a journey of love and happiness.
Even when we pass on from earth,
in paradise we'll be together,
our love is so powerful,
It's beyond anyone's expectations,
We'll start a new beginning,
and rest in peace forever.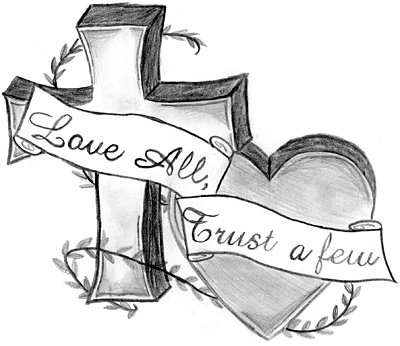 © Gina W., Glen Gardner, NJ