Flowers
September 5, 2012
At winter's close

come Snowdrops

resigned and cold

in January snow

Violets

bold and lyrical

with its purple petals aflutter

whisper in the February wind

greeting one another

Daffodils

all in clumps

gazing in reflections

chatter in the march sun

offering protection

Daises

thick and white and yellow

grow along the April grass

bowing at our feet

as we meander past.

Lilies of the valley

like angels' porcelain bells

play their song in May

when all the rain fell

Roses

full and Burgundy

redolent in June

envious of all the lips

for which the boys did swoon.

Water lilies

sharp and prim

peeking from the cool lake rim

laugh and giggle in July

watching fireworks in the sky.

Poppies

red in pulchritude

setting a fading summer tune

sit up on the hill in August

listening to the children play.

Morning glories

oh so sweet

greet the school children on the street

first one up and back to bed

not a single word it said.

Cosmos

faint and pretty pink

gracing the October sink

reach for the chilly sun

while kids in costumes have their fun

Chrysanthemum

of many petals

brightly colored in November

strong and stable

never weak

even in the winter streak

Finally comes noble Holly

begging all of us to be jolly

so to you we raise our glass

and give a merry December laugh

flowers of the children's birth

circle round the children's earth.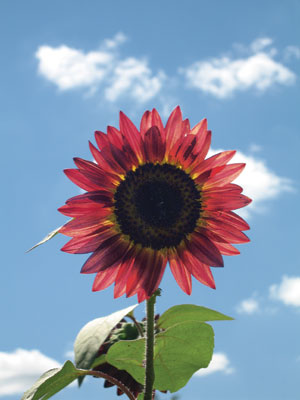 © Lydia N., Greenfield, IN