Existence
September 5, 2012
Resting on the park bench,
in the garden full of greenery,
roses and lilies happily blooming.

Listening to the most audible sounds,
Robins singing in harmony,
Ruffling trees playing background music,

Birds in the sky floating in unison,
following and obeying their leader,
migrating from one place to another.

Voices of kids filling the air,
running around in circles,
and hand in the air.

Here I'm sitting on this bench,
regarding the beauty of this scenery,
feeling the emptiness and loneliness,
that has invaded my existence.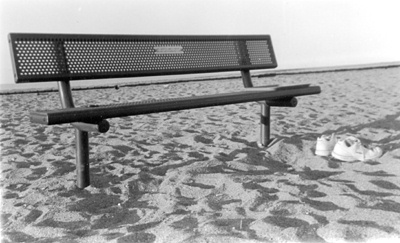 © Jenna H., Marblehead, MA