Be Still
September 3, 2012
Be still and know that I'm with you, your safety blanket and savior too, in silent minutes we quietly lie, palm to palm and eye to eye, and though I know our love is true, I swear I know you love her too, she's laughter and art, and I am dark, and truth be told we're worlds apart.
My brother - be still - and always know, for you I'd go where no man goes, like blood bound humans we are kin, a whispered breath, a touch of skin, secrets carved upon a scroll, your fingers stumble as you roll, we hold it together and breathe in, a minute's change, the scent of sin, and then I know - I simply know, this isn't how it's supposed to go.
But I wake up tangled in you, so many years came down to these few, your pulse beats hard beneath my cheek, you'd touched my heart, you'd gone that deep, and you'd looked down from above, and whispered thing bout making love.
And I'd gasped out a breath, and you'd pulled it in, and it was the most beautiful sin, but nothing is ever as it seems, got lost in a nightmare, woke up to a dream.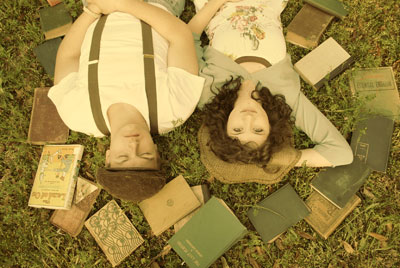 © Gabrielle A., Pensacola, FL